These are some of Tyler's favorite sites....and I am adding a few of my own in too.
Tyler and his cat, Rush.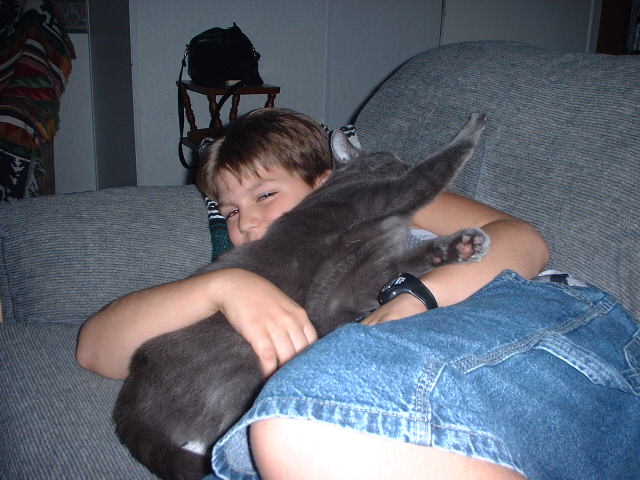 Tyler's Favorite Musical Entertainers - What a variety!
Linkin Park
The name of the song playing on this page is Numb, by Linkin Park.
Michael W Smith
Evanescence
Simple Plan
Other Favorite Sites
MADD
Mothers Against Drunk Drivers
Bereaved Parents of the USA
Support group.
Arrive Alive~ Don't Drink & Drive
Very informative site about Robert Church. Lots of good information here!
Drinking and Driving
Although I have not thoroughly viewed this whole site, it appeared to have some good information in it.
Jennifer Lynn Genner ~ Forever 18
Another precious life lost due to a drunk driver!
Loving Listeners
This is a local (Central Texas) support group.